The world is speeding up. Data and information holdings are growing exponentially. Business challenges and security threats are increasing. Technology modernisation is eating up record investments. Clients, stakeholders and regulatory requirements are increasingly more demanding.
In this complex digital economy and rapidly evolving business environment, NavPoint's Secure Digital Business Transformation promises success and big rewards from bold strategies, sound investments and prioritized initiatives. NavPoint helps its clients thrive in the digital economy.
NavPoint's Secure Digital Business Transformation offering enables our clients evolve all aspects of their business in an integrated, agile and secure manner. We help our clients manage these investments, so they reap the rewards of an effective digital ecosystem.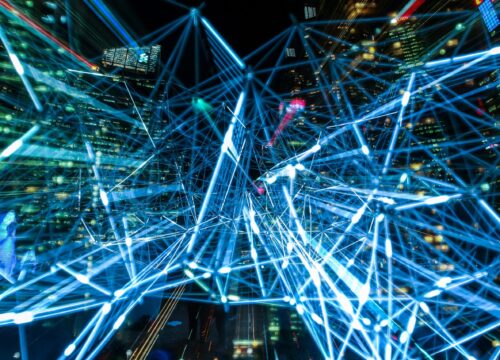 We help organisations realise the benefits of digital business.
We work with clients to…
Define the value of a digital transformation and prioritise, plan and implement secure digital business capabilities that enable high-performance business operations
Securely leverage data and information assets while reengineering business processes
Minimise risks, optimise the benefits of digital transformational change, and achieve the desired return on investment
Develop the case for change, the imperatives and expected benefits of the investment, and an action plan to improve Secure Digital Business transformation
Build the business transformation roadmap, define the investment requirements, and lay out the interdependencies and timelines
Map the program of transformational change to strategic priorities, investments and initiatives to establish the overall change journey
We help organisations manage the people side of change
We work with clients to…
Move employees, partners and customers up the change curve, ensuring the organisation is ready to adopt the change and operate in a digital environment with new tools, processes, policies and procedures
Establish a streamlined organisation and empowered workforce with the right roles, skills, competencies and capacity aligned to the digital economy, able to deliver business success
We help organisations manage the transformation via Agile Program and Project Management.
We work with clients to…


Ensure the sound governance of the various change initiatives and technology projects and that their deployments are orchestrated, scheduled and managed with a view to mitigating risks and maximizing the business benefits
Manage projects and initiatives effectively and within budget, scope, and timelines, using Agile methodologies
Utilise enterprise-wide resources to manage the program of change and regularly report on progress and results of implementation
We help organisations securely manage their data and information ecosystem. 
We work with clients to…
Identify data and information requirements needed for business operations, and securely align processes, workflows, technology and competencies to business decisions
Evolve a comprehensive risk and threat assessment and mitigation capability that spans all elements and areas of business operations, from customer interactions to internal operations, external service providers and partner collaboration
OUR SERVICES TO DELIVER THIS…
NavPoint Integrates Key Services To Help Our Clients Deliver Secure Digital Business Transformation Success
Digital business improvement opportunities, models and case for change definition
Digital business transformation program of change, investments and roadmap development
Business transformation benefits realization definition and approach
Program governance, risk mitigation and management
Technology modernisation requirements, initiatives and plan development
Business, technology and information architecture
Agile Program and Project Management and solution deployment
Cloud services management and implementation
Business process reengineering, data and information management
Digital security capability maturity and improvements
Stakeholder analysis, engagement and communication
Training and learning strategy, design, development, delivery and management
Partnerships and third-party providers contribution and management
Transition to digital business secure operations and performance management