Data and information are the lifeblood of an organisation in this modern age, and the flow of information needs to be managed throughout its lifecycle across all parts of the business ecosystem. Organisations are often challenged to understand and extract the full value of their data and information holdings, to mitigate risks and threats of privacy and security breaches, and to bring complete, quality data and information at the right time to critical decision points for optimal business results.
NavPoint brings proven capabilities and services to help organisations plan and implement disciplined data- and information-management strategies, processes, systems and tools, and build competencies to draw insights and extract the full value of the organisation's data and information assets.
NavPoint's Data and Information Management offering enables our clients to understand and securely extract the full value of data and information assets, and to enhance performance through data- and information-driven business decisions.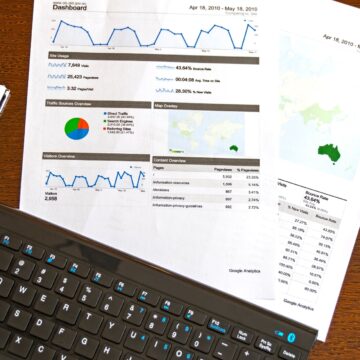 We help organisations evaluate their data and information. 
We work with clients to…
Focus efforts on moving up the data and information management value chain – from discreet facts to business insights
Assess data and information holdings, processes, competencies and capacity
Evolve data and information strategies, plans and actions to apply knowledge and insights gleaned to improve business decision making
Optimise the value of decisions based on complete, quality data and information
We help organisations implement innovative roles and competencies. 
We work with clients to…
Increase data and information literacy and build the core competencies needed to draw insight from reliable and valid data and information
Build the strategy, architectures, roles and capacity to manage the full lifecycle data and information activities of acquisition, stewardship, utilisation, protection and disposal across the complete business ecosystem
We help organisations deploy technology enablers. 
We work with clients to…


Automate data and information processes and flows through tools, machine learning, Artificial Intelligence (AI), and secure cloud and on-premise technology solutions
Prioritise, orchestrate and integrate technology initiatives and projects with a view to mitigating risks and issues and maximizing business benefits
Manage programs, projects and initiatives to scope, budget, timelines and resources as well as to value generated
We help organisations build enterprise capability and capacity to manage data and information. 
We work with clients to…
Securely manage data and information across external, internal and partner entities, drawing insight through analytics and generating value from utilisation
Measure and mature the data and information management capability and business architecture elements to continuously inventory data and information assets; enhance technology, processes and competencies; automate the flow of critical data and information to business decision points; report and analyse business performance; and extract the full value of information assets
OUR SERVICES TO DELIVER THIS…
NavPoint Integrates Key Services To Help Our Clients Deliver Data and Information Management Success
Enterprise Information Management capability build and implementation
Data strategy and literacy development
Data and information management roles, processes and competency development
Data and information asset evaluation and management
Data and information architectures
Agile Program and Project Management and solution deployment
Enterprise Risk Management
Technology and digital security implementation
Business process reengineering
Quality data- and information-driven culture
Talent Management & Workforce Models
Data, information, and knowledge lifecycle management
Reporting and business analytics capability
Support for Employee Transition
Stakeholder engagement, communications and change management implementation