Technology innovations are fast outstripping the imagination and capability of organisations to reap the value of massive technology investments. Business pressures to keep pace with technology innovations, products, platforms and integrated solutions abound, from depreciation of systems, rising maintenance costs and security risks, to an inability to remain relevant in an increasingly competitive business environment. Keeping pace with evolving technologies has its rewards, but it also imposes risks and challenges in achieving the benefits and return on the investment promised. While organisations need to replace sub-optimal and obsolete legacy systems, they must do so with the confidence that the significant investment in technology modernisation and integration will generate the positive impacts, results, and business benefits worthy of the investment.
Organisations need to be agile in prioritising technology investments, in managing risks associated with technology renewal, and in rapidly and securely deploying technology so that it works with other existing systems. Organisations also need to ensure the renewed technology capability is fully adopted, effectively used, and delivers the expected results. Traditional approaches to technology modernisation decisions and implementation are simply too slow to allow the business to recoup investments before the next wave of innovations disrupts the benefits stream.
NavPoint, through its Technology Modernisation and Integration offering, helps our clients be agile in implementing and achieving the benefits of technology modernisation initiatives, new disruptive technologies, and cloud capabilities. NavPoint helps drive change by addressing the impacts to people and organisational structures, processes and skills, and by ensuring timely and full adoption of the renewed capabilities. We help organisations maximise their technology investments. 
We work with clients to…
Identify areas of opportunity and suitable technology solutions to improve business results
Jointly develop use cases, measure results and benefits, and adjust the solution to maximise benefits
Apply Product Development and Product Management leading practices to ensure client support
Stop investments in failed initiatives early, and scale successful solutions and products rapidly
Implement cloud management capabilities for improved responsiveness, flexibility and scalability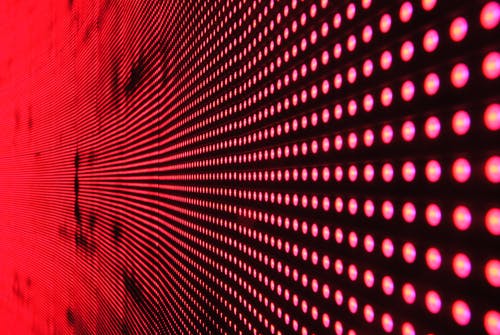 We help organisations rapidly develop technology capabilities. 
We work with clients to…
Apply Agile Project Management to incrementally design, develop and deploy innovative technology solutions
Integrate change management practices in Agile methodology to engage employees, address the impacts to roles, competencies and structures, and ready the organisation and people to quickly adopt the evolving technology solutions
We help organisations transition to improved operations.
We work with clients to…
Implement a renewed client- and product-centric service management capability for quick and effective maintenance and support
Triage and fix tickets implementing client requests quickly, and stabilise the deployed technology solution
Develop and implement training and learning programs to promote the skills and competencies needed to operate new technology solutions
Implement organisational and individual performance measurement and business analytics to identify, refine and improve underperforming solutions and practices, and maximise results
We help organisations realise benefits and value.
We work with clients to…
Get the full value of their technology renewal initiatives and products by successfully managing the solutions and their benefits through the full lifecycle, from conception through to replacement
Continually evolve technology solutions and products with a view to improving overall business performance and the customer experience
Evolve a data- and information-driven culture focused on improving performance results and gaining benefits from innovations and technology deployments
OUR SERVICES TO DELIVER THIS…
NavPoint Integrates Key Services To Help Our Clients Deliver Technology Modernisation And Integration Success
Technology modernisation improvement opportunities, and case for change definition
Client engagement and service delivery
Information Technology Service Management renewal
Business, technology and information architecture
Product Development and Management
Performance reporting and business analytics
Target operating model and transition to operations
Agile Program and Project Management
Business Process Engineering and organisational alignment
Training and learning design, development delivery and management
Talent Management and Workforce Models
Benefits realisation approach and management
Enterprise investment and Risk Management